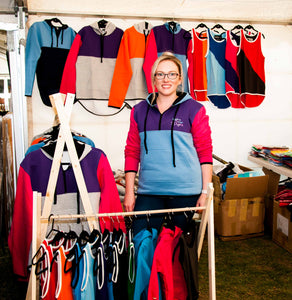 Why we started Just Shear?
Growing up on a sheep station in NSW, I have a passion for rural areas and love working with the the people that live in them. They are the most hard working, honest and amazing people to work with. I was never great with sheep work and especially never had the patience for it, so being a rousey or working on the farm wasn't really an option for me! My creative mind needed more than that red dust.
       I have been printing shearing singlets for around 7 years now for my customers - which we outsourced from another great Australian business. As our printing business (www.customdesignsigns.com.au) grew we started to outgrow what we could get in stock, so I decided to start a brand that I could design and tailor to our exact needs, which became "Just Shear".
         I love colour so the first thing was to have bright colours & some different patterns. So we started with the diagonal pattern with contrasting colours. Our first launch was a range of 10 colour mixes. The most popular still being our Grey/Orange ones.
          I then decided there needed to be a more colourful choice for long tail hoodies. This was one of the biggest roadblocks with outsourcing, there wasn't many choices on the market especially colour wise and the quality of finish wasn't what I was wanting. So I started designing our hoodies in March '17. I took them to Pooncarie Field Day to launch & sell. Every lot of new colours & sizes sold out before they were in stock! Literally couldn't keep up to orders, pubs were selling out in 2 days of the hoodies with their logos that we printed on them.
         So 12 months later we are ever expanding & ready to launch our new winter range for 2018.
---